A quick step-by-step walkthrough to claim your SWIV token rewards.
If available in your region, you will notice the "Rewards" button in the Swivel Exchange header:
Notice: US Residents may not be eligible to claim rewards and any IP addresses located in the US may not have their rewards button rendered.

Your "Earned" reflects how many SWIV tokens you have earned for providing liquidity to the Swivel Exchange within the current epoch. These rewards are not yet claimable.
Instead, rewards are released in regularly recurring epochs, which is when your "earned" SWIV will become "Redeemable" SWIV that you are able to claim.
Rewards earned during our Retroactive Airdrop period will be seen on the bottom row. These rewards are also included in your "Redeemable" balance after 3.10.22.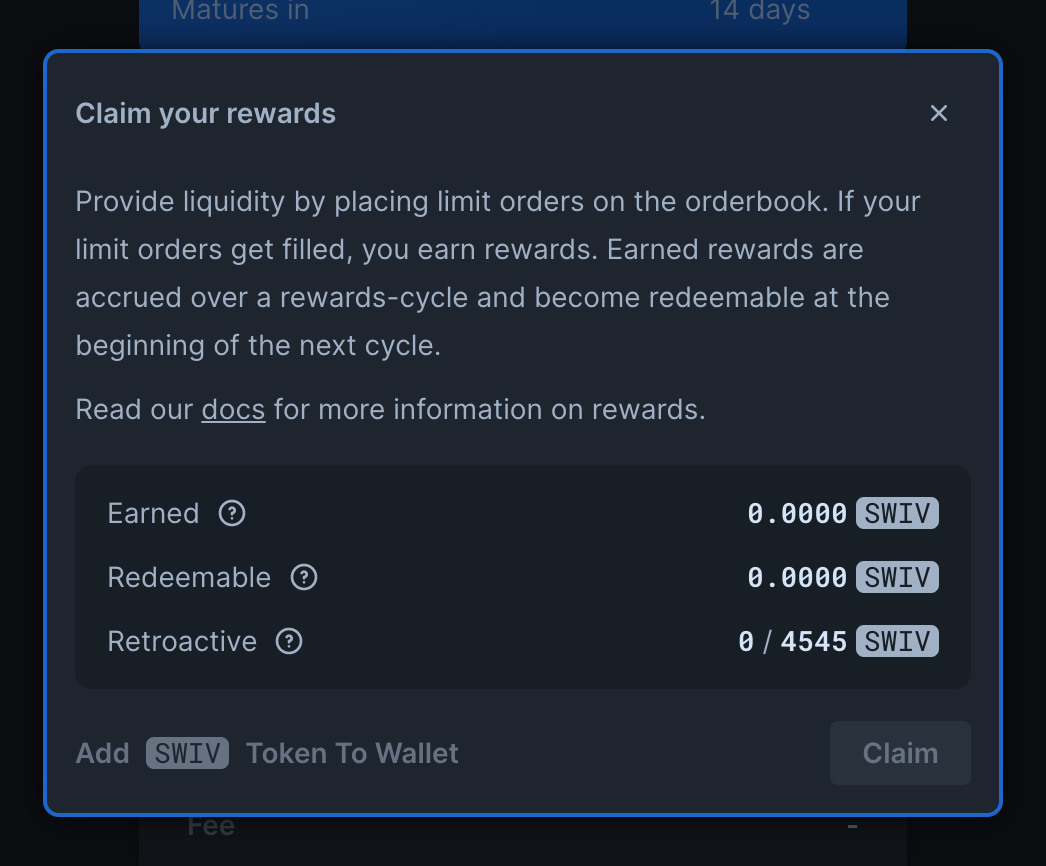 If you have a Redeemable balance to claim, click the claim button and sign the transaction to claim your SWIV tokens!
If you do not see the SWIV tokens in your wallet immediately, click "Add SWIV Token To Wallet" to automatically add it to your token list.